Best Multi-Factor Authenticators
An alternative to Google Authenticator or Authy
Multi-factor authentication is important because it makes stealing your data more difficult for the average criminal. The less attractive your data is, the more likely thieves are to target someone else. As the name implies, MFA combines at least two separate factors. One is usually your username and password, something you know. The other might be:
Something you have. A cell phone, keycard or USB can all verify your identity.
Something you are. Fingerprints, iris scans or other biometric data prove that you are who you say you are.
Adding this second factor to your username/password protects your privacy. And it is remarkably easy for most people to set up. Sometimes the term two-factor authentication (2FA) is also used.
Read more about setting up 2FA here.
A native, lightweight, non-commercial and secure multi-factor authenticator that syncs your 2-step verification tokens across all your Apple devices. Provides optional iCloud backup & sync.
Aegis Authenticator is a free, secure and open-source android app to manage your 2-step verification tokens for your online services.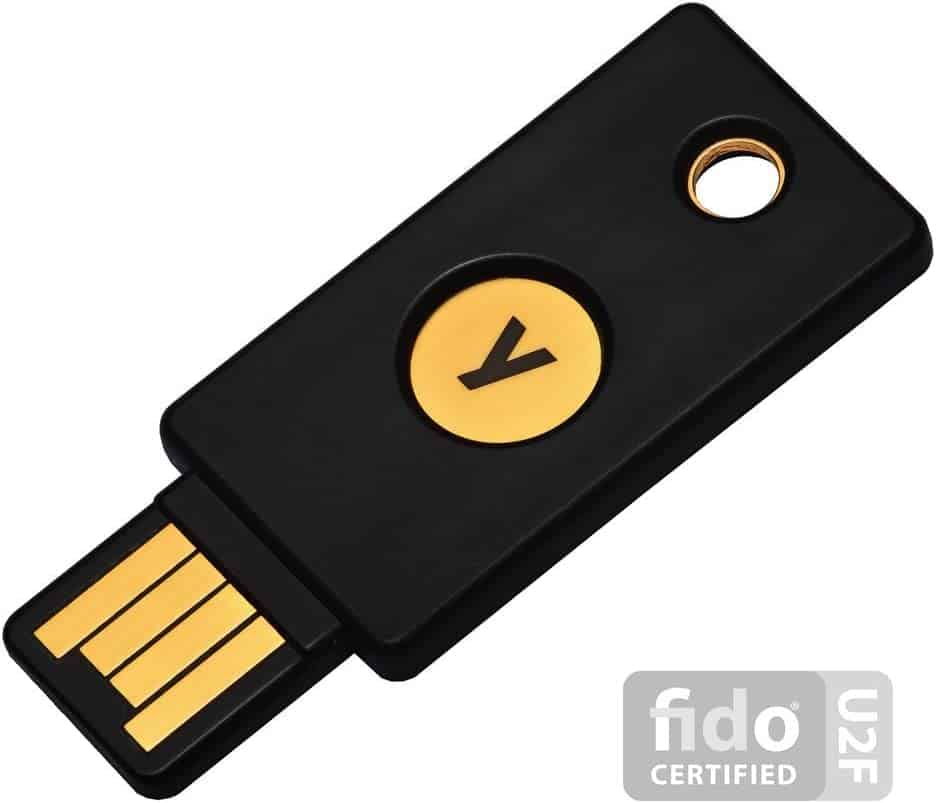 Swedish manufacturer Yubico makes good security keys. A YubiKey is an inexpensive hardware "two factor authentication" key that looks like a small USB flash drive. A simple press of the YubiKey automatically sends the user's identity combined with a single-use access code. Without much effort and without a greater risk of errors when a long and complicated password has to be retyped from e.g. a screen.